About Us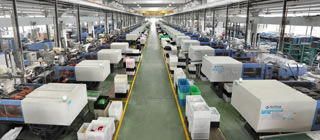 We are professional sourcing & manufacturing company with an established network of over 100 metal fabrication, metal casting and plastic molding factories in China. We focus on custom manufacturing, and professional engineers to support the exporting service. Our engineers has working in exporting area for almost a decade now.
We supply customizable high quality metal casting, metal fabrication and plastic molding services according to customer requirements whether it's low volume parts, high precision parts, large metal parts, molds, casting parts, forging parts or welding parts. Our experienced team of English-speaking project managers, engineers and QA specialists acts as our customers' China liaison to manage sourcing & manufacturing projects.
Compared to many Chinese sourcing & manufacturing companies or B2B website, we provide a broader and more comprehensive services based on our many years of project management experience. So we are more stable, more reliable, and have less resource constraints. We don't just consult or broker deals, we are heavy in execution and guarantee quality.
Custom Manufacturing Service
1: Send us the part drawings, materials, color, quantity and special requirements. If you only have a idea, you can provide a picture or send the samples to us, we will help you designed it and sent to you for confirmation.
2. Provide quotation according to all your requirements. We could discuss over emails or phone calls to improve the design, drawings, dimensions and materials, production process and package.
3: Sample confirmation: send the prototype or some samples for you to confirmation.
4: Mass production: move to mass production after your confirm to the prototype or the samples.
5: Quality inspection: The quality control and quality inspection of production process, and send the QC report to you.
6: Assembly and packaging
7: Delivery: Flexible delivery (delivery to your port, to your door, or directly to your clients)
Contact US