Home
»
Product List
» Gravity Casting, Permanent Mold Casting, Metal Mold Casting, Low Pressure Casting, Aluminum Gravity Casting, Brass Gravity Casting
Gravity Casting (Permanent Mold Casting)
The gravity casting is one type of permanent mold casting. The gravity casting main advantages are the reusable mold, good surface finish, good dimensional accuracy, and high production rates.
Aluminum Gravity Casting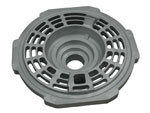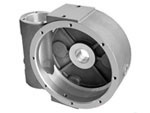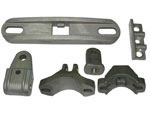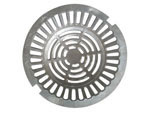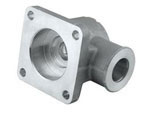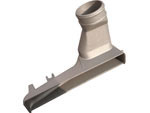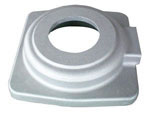 Aluminum gravity casting likes other common ways of casting. The melted aluminum alloy is poured into the mold by means of gravity-fed. Though pouring rate is relatively low, yet the metal mold produces rapid solidification. Compared with aluminum sand casting process, aluminum gravity casting process uses permanent mold avoid forming shell every time, thus can save a considerable time for casting process.
Advantages of Aluminum Gravity Casting:
Good Mechanical Property Compared with Aluminum Die Casting:
Aluminum gravity casting parts have excellent mechanical properties compared with that of die casting parts. Because aluminum gravity casting parts has very lower porosity than aluminum die casting parts. ALuminum gravity castings are generally sound, provided that the casting aluminum alloys used exhibit good fluidity and resistance to hot tearing. Besides,mechanical properties of permanent mold castings can be further improved by heat treatment.
Brass Gravity Casting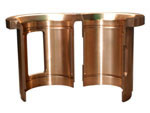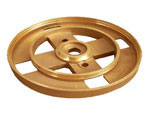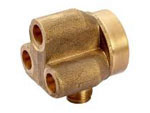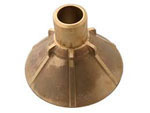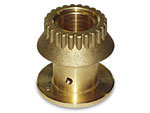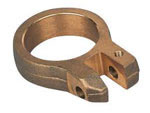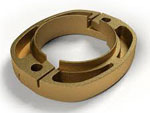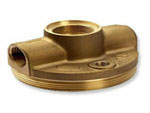 Brass gravity casting can also be called brass permanent mold casting. Brass gravity cast products have a much superior surface quality than that of brass sand cast products. The brass gravity cast products are mainly used in fluid control system, such as brass valves, couplings and adapters. Such brass cast parts have a wide application in mine industry, oil field, fire fighting field, fluid pressure transmission parts and etc. Besides brass valves, we also produce house decoration parts, brass cast kitchen parts, and brass cast furniture parts. We can be customized according to customer requirements and drawings.
Our Capabilities:
Weight: 200g-2000g
Casting Materials » »
Aluminium, Brass
Material Selection » »
We support technical standards of gravity casting, includes: ASTM, ANSI, SAE, DIN, and BS.
We offer the gravity casting solution, so we can also provide cast post-processing as follow:
1. Heat Treatment
Hardening, Annealing, Normalizing, Stress Relieving, Softening, and Graphitization
2. Machining
Turning, Boring, Drilling, Milling, Threading, Grinding, Cutting, Engraving, EDM Machining, Riveting
3. Surface Treatment
Metal Polishing (Metal Mirror Polished, Brushed Metal Finishing), Shot Blasting, Sandblasting, Spray Painting, Powder Coating, Thermal Spraying, Anodizing, Chrome Plating, Nickel Electroplating / Electroless Nickel Plating, Hot-Dip Galvanizing, Copper Plating, Phosphorizing, Electrophoresis and Passivation
4. Assembly
Stud, Steel Sall & Helicoil Inserts, O-ring, Gasket
5. Packing
6. Testing Report, QC Report