Home
»
Product List
» Sheet Metal Bending, Plate Roll Forming, Metal Plate Rolling, Metal Tube Bending, Metal Pipe Bending, Metal Bar Bending, Structural Steel Bending
Metal Rolling/Bending/Roll Forming Service
Yinuo provides solution of precision rolling, bending and roll forming services to producing high quality affordable components. Our service includes sheet metal bending/press brake bending, metal plate rolling, plate roll forming, metal tube bending, metal pipe bending, metal bar bending, H/I/L/T beam bending, channel/angle/section steel bending and structural steel bending. We are able to utilize our low cost structures in China, and provide a low cost and reliable final product, lower than almost any other countries manufacturer.
The common materials as follows: steel, stainless steel, aluminum, brass, bronze, copper alloy, etc.
Applications:
Machinery Parts, Auto Parts, Turbines, Pipes, Tanks, Pressure Vessels, Cylinders, Equipment Housings, Stacks, and Bridges.
Service and Samples
Our Customizable Solution Service As Follows:
1. Cutting (Sheet Metal Shearing, CNC Saw Cut, CNC Torch and Plasma Cut, CNC Laser Cut, CNC Waterjet Cut)
2. Rolling/Bending/Roll Forming (Sheet, Plate, Tube, Pipe, Bar, H/I/L/T Beam, Channel/Angle/Section Steel, Structural Steel)
3. Machining (Turning, Boring, Drilling, Milling, Threading, Grinding, Cutting, Engraving, EDM Machining, Riveting
4. Welding (MIG Welding, TIG Welding, Seam Tracking Welding, Submerged Arc Welding)
5. Surface Treatment (Metal Polishing/Metal Surface Finishing (Metal Mirror Polished, Brushed Metal Finishing), Shot Blasting, Sandblasting, Spray Painting, Powder Coating, Thermal Spraying, Anodizing, Chrome Plating, Nickel Electroplating/Electroless Nickel Plating, Hot-Dip Galvanizing, Copper Plating, Phosphorizing, Electrophoresis and Passivation)
6. Testing Report, QC Report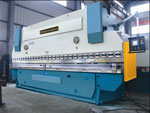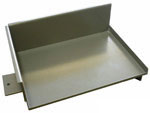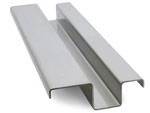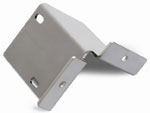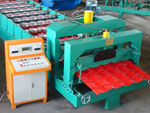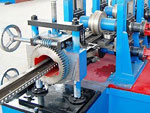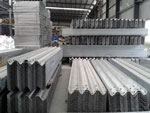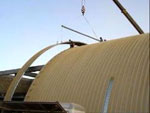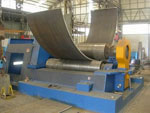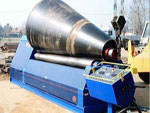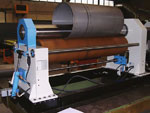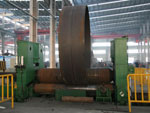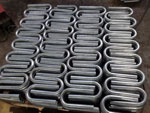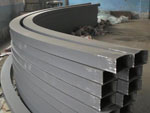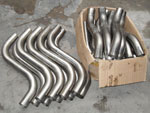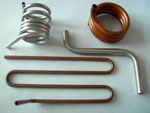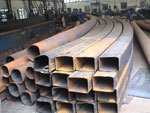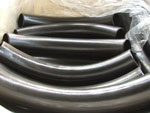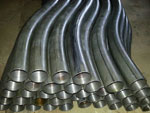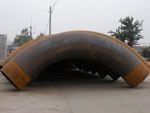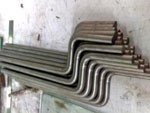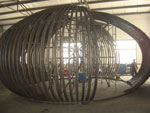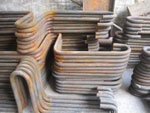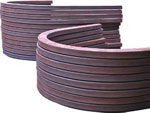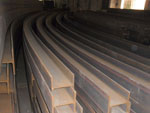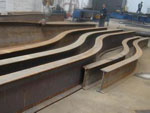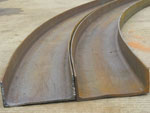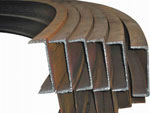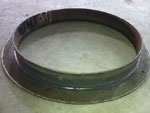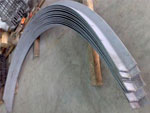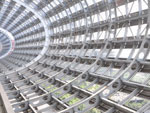 Customizable low cost structural steel bending service, we offer I beam bending, H beam bending, channel steel bending, angle steel bending and tee bar steel bending solution.
Yinuo is a professional supplier of metal rolling service, metal bending service and roll forming service in China. And we also provides plastic molding, metal casting, metal forging and CNC machining service. Got custom precision metal rolling, bending and roll forming solution, just send requirements or drawings to get best quotation.