Home
»
Product List
» Metal Stamping Service (CNC Punching Company, Deep Draw Stamping)
Metal Stamping Service (Mechanical Stamping/CNC Punching/Deep Drawn Stamping)
Metal stamping is use tool and die to pressing flat sheet metal into a finally shape. It includes a variety of sheet-metal forming manufacturing processes, such as punching, blanking, deep drawing, embossing, bending, flanging, and coining. Yinuo provide a high quality affordable metal stamping solution service according to customer requirements or drawings. We have 20 years of production experience for metal stamping and normal stamping dies, compound dies and progressive dies. Our own engineering team to designs stamping molds in-house.
(1) Size: any size according to customer's requirement
(2) Materials: Alloy Steel, Stainless steel, Carbon Steel, Copper Alloy, Brass, Aluminum, etc
(3) Applicatio: Locks, Windows, Battery Contacts, Machinery, Home Appliance, Electronic, etc.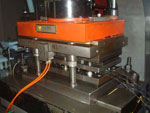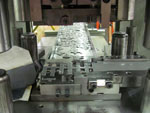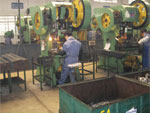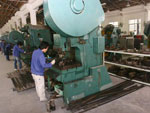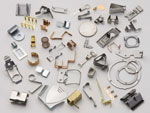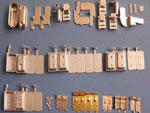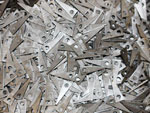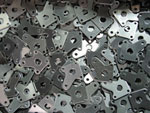 Mechanical Stamping Dies Make and Design in House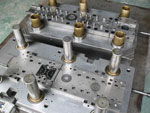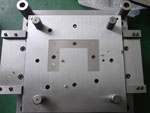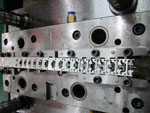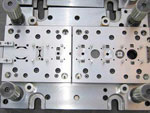 Auto Parts Stamping Service:
Single Station – Two Arm – Automatic Stamping
Single Station – One Arm – Automatic Drawing
Robotic Transfer, Multiple Station, Automatic Feeding from Roll
Multiple Station, Flow Feeding System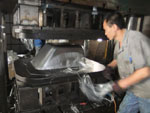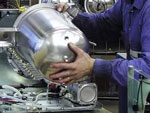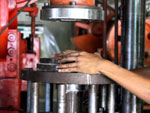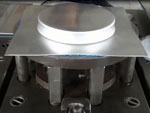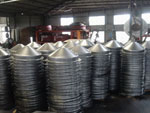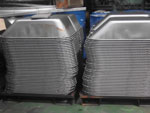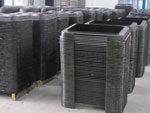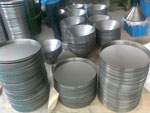 Deep Drawn Stamping Toolings Make and Design in House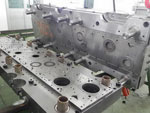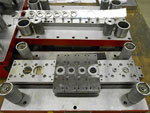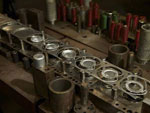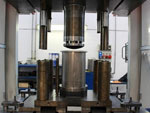 Deep drawing metal parts may be produced in many configurations, rounds, tapers, ovals, squares and other irregular shapes. Secondary-type operations can be incorporated into Yinuo tooling to accomplish the following: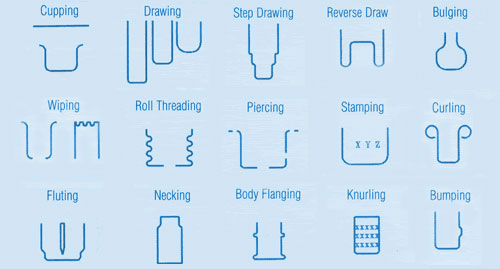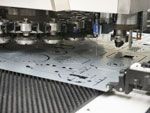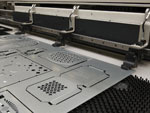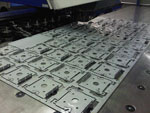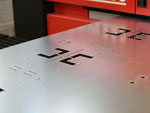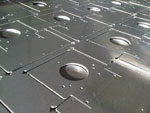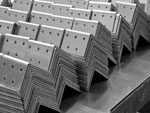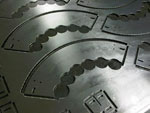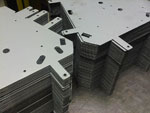 We provides a high quality affordable solution of metal stamping service. We are able to utilize our low cost structures in China, and provide a low cost and reliable final metal products, lower than almost other countries metal stamping supplier.
We also provide the following services:
1. Plastic Molding, Metal Casting, Metal Forging, Sheet Metal Fabrication, Welding Fabrication, Rolling/Bending/Roll Forming Service
2. Heat Treatment:
Quenching, high-frequency hardening, quenched and tempered, tempering, carburizing, nitriding, carbo-nitriding, stress relieving, softening, graphitization and so on.
3. Surface Treatment
Metal Polishing (Metal Mirror Polished, Brushed Metal Finishing), Shot Blasting, Sandblasting, Spray Painting, Powder Coating, Thermal Spraying, Anodizing, Chrome Plating, Nickel Electroplating / Electroless Nickel Plating, Hot-Dip Galvanizing, Copper Plating, Phosphorizing, Electrophoresis and Passivation
4. Assembly
Stud, Steel Sall & Helicoil Inserts, O-ring, Gasket
5. Packing
6. Testing Report, QC Report